Skip to main section
Master of Science in Management
PROGRAM AT A GLANCE
Earn your degree on your terms.
Rise to the challenge of business leadership
Effective managers don't just wake up knowing how to make smart decisions and cultivate great teams – they've learned those skills. Now you can too with an online master's in management from Strayer.
Fall Classes Start October 3
Program details

Concentrations

Cost & savings

Courses

Admissions
Unleash your leadership potential
Discover the right approach to making smart, effective decisions with a Master of Science in Management. This program can help you develop a solid understanding of the leadership, personnel and risk management skills you need to be an effective leader.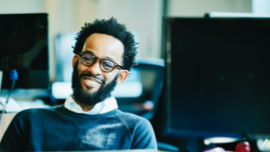 Show off your new skill set
Your final project in this program gives you an opportunity to solve real world problems by applying what you've learned in class.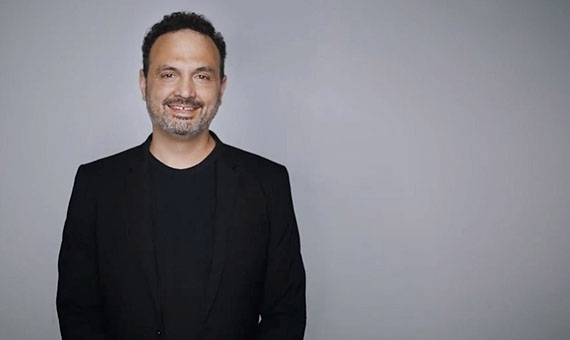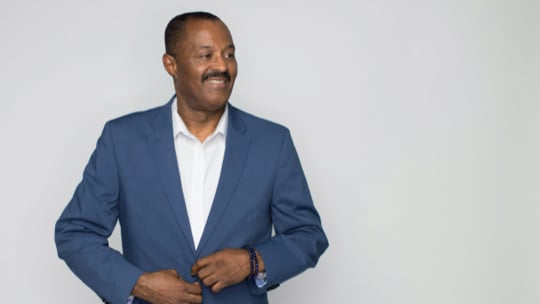 Start-to-finish support
Your admissions officer and student services coach will mentor, motivate and support you from enrollment to the day you graduate.
The high-quality higher education you deserve
Accredited online university
of Strayer Master of Science in Management alumni agree that their degree was a worthwhile investment.
Strayer Alumni Survey, 2021
Customize your degree
Specialize your MS in Management in any one of our three concentrations for no additional cost. Choose a concentration and chart the path to help advance your skills and become a nimble, visionary leader.
Affording your degree
At Strayer, you'll find plenty of ways to make your tuition affordable, so you can worry less about your budget and get down to business.
$150
degree conferral (one-time only)
$65
technology fee (one per term)
Get the skills to help you stand out
In this master's program, you'll study organizational strategies as well as management theory, strategy, leadership and best practices – skill sets that are relevant in today's business settings. View all courses.
Online
BUS 508 - Contemporary Business
Examine the functions and processes within a business enterprise and key factors affecting productivity. Review the dynamics of the business operations environments, both internal and external factors affecting competition, and considerations for global operations. Receive a conceptual base for assessing and enhancing strategic performance in a business organization through the integration of the core business functions, effective resource management and sound leadership.
Online
BUS 520 - Leadership and Organizational Behavior
Analyzes the interaction of individual, group, and organizational dynamics that influence human behavior in organizations and determine appropriate management approaches to foster a productive work environment. Examines a variety of theories, models and strategies used to understand motivation and individual behavior, decision making, the dynamics of groups, work teams, communication, leadership, power and politics, conflict resolution, work design, organizational structure and culture and managing change. Provides a conceptual base for managers to interpret, assess and influence human behavior in an organization.
Online
MGT 500 - Modern Management
Explore the foundation of management principles and their integration into modern management theory. Address the primary functions of managers, which include planning, organizing, leading and controlling. See how effective management can lead to a competitive advantage that sustains the organization.
Online
MGT 505 - Managerial and Business Communication
This course examines communication concepts and issues from various fields such as marketing, public relations, management, and organizational communication. The focus is on providing basic knowledge and a broad overview of communication practices in the workplace along with providing an understanding that communication is essential to decision making and fundamental to success in a global marketplace.
Online
MGT 510 - Global Business Management
This course examines management theories and practices in the context of global and international organizations. Emphasis is placed on essential management areas including strategic planning, management styles, negotiations and human resources management in a global organization.
Online
MGT 599 - Management Capstone
To be taken as last or next to last course.
To be taken as last or next to last course. This course is the capstone course for MSM program and it needs to be taken as the last or the second to the last course in the program. It examines the strategic management process including the development and implementation of successful organizational strategies that deliver business results. The course requires students to synthesize and integrate management, leadership, project management and marketing theory and practice from prior courses through the whole MSM program. Students are able to apply and exercise the analytic, integrative, and decision-making skills through the use of the case analysis and projects which involves core management functions, leadership challenges, and organizational performance considerations and prepares students for real-world management challenges. A grade of "B" or higher is required.
NOTES: This course not approved in Florida and Tennessee. Students in these states must take BUS 599 Strategic Management as the capstone course instead of MGT 599.
Master's admission requirements
Before you can pursue your master's degree, you'll need to enroll at Strayer. Here's what you'll need to get started for admission to the university.
Learn more about the admission process at Strayer.
Students applying to Washington, D.C., or New Jersey campuses must provide proof of proper immunization.
Transferring to Strayer from another university?
Some or all of the credits you've earned may be transferable.
International students
We welcome international students from around the globe.
Campus Locations
Come to a campus near you for guidance and support. You'll have access to helpful resources, a supportive community and plenty of spaces to learn and grow.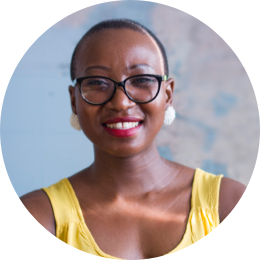 Ready to take the next step?
Your admissions officer is here to guide you through every step of the process, from completing your application to choosing your concentration.