Skip to main section
Online Graduate Certificate in Digital Entrepreneurship
Submitting your information,
this may take a few seconds...
Build your business digitally
It's one thing to have a great idea for a startup. But you need the knowledge and skills to transform that idea into a fully functioning, sustainable business. Learn how to create and nurture your startup with our online Graduate Certificate in Digital Entrepreneurship.
Spring Classes Start on April 4
Program at a glance
3
11-week courses in the program
$2985
Cost per course
Online
Earn your degree online with Strayer
Program details

Cost & savings

Courses

Admissions
Start planning your innovative startup
Learn how to build your business from the ground up, create effective operational and marketing plans and launch your next innovative product into the marketplace. Working in an established company? Learn how to grow your business and brand awareness on digital platforms.
Build your skills
Develop the skills necessary to manage and grow a Digital Business
Gain familiarity with leading the day-to-day operations at a Digital Business
Identify the steps necessary to develop and take a digital product to market
The high-quality higher education you deserve
Accredited online university
Strayer University is proud to be certified or accredited by four respected organizations. We're committed to meeting quality standards, so you can earn an industry-recognized diploma you're proud to display. View the ACBSP student achievement information.
Strayer University is an accredited institution and a member of the Middle States Commission on Higher Education (MSCHE), www.msche.org. Strayer University's accreditation status is Accreditation Reaffirmed. MSCHE most recently reaffirmed Strayer University's accreditation status in June 2017, with the next self-study evaluation scheduled for the 2025–2026 academic year.
MSCHE is an institutional accrediting agency recognized by the U.S. Secretary of Education and the Council for Higher Education Accreditation (CHEA).
Learn from a successful entrepreneur
For innovators and disruptors, our MBA program is designed to give you real-world knowledge and in-demand skills.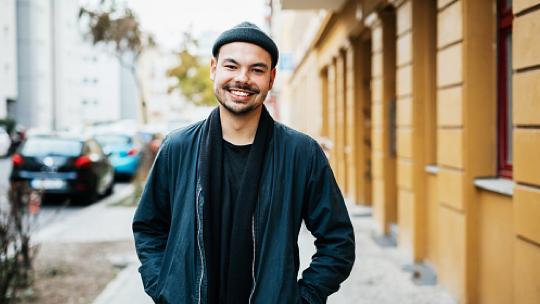 Work your way to a Digital Entrepreneurship MBA
Enhance your entrepreneurship skills with this exciting three-course certificate or complete all four certificates to earn an MBA.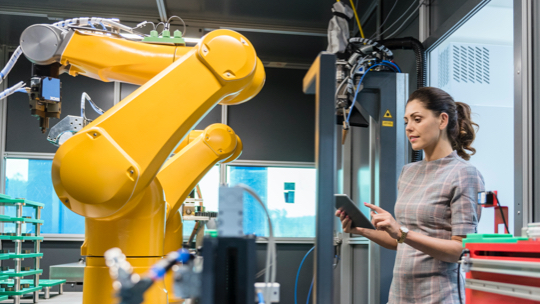 Gain the skills you need
Learn how to grow a business from scratch and how to use technology and innovation to successfully launch your brand.
of Strayer alumni agree that their degree has positioned them to achieve their professional goals.
Strayer Alumni Survey, 2020
Affording your certificate
At Strayer, you'll find plenty of ways to make your tuition affordable, so you can worry less about your budget and get down to business.
$25
degree conferral (one-time only)
$65
technology fee (one per term)
Estimate the cost of your degree
How much time and money will you have to invest toward a Strayer degree?
Take ten minutes to get an estimate of when you can expect to earn your degree, and how you'll be paying for it. The estimate is yours to keep, update and refer to when speaking with your admissions officer.
Estimate the cost of your degree
How much time and money will you have to invest toward a Strayer degree?
Take ten minutes to get an estimate of when you can expect to earn your degree, and how you'll be paying for it. The estimate is yours to keep, update and refer to when speaking with your admissions officer.
Eligibility Rules and Restrictions apply
*Student is required to take two courses per quarter during disbursement period
PREPARING YOUR RESULTS
Time commitment
Calculate the approximate time commitment of your degree.
Course load

...

courses/term
Classroom time

...

hours/week
Terms per year

...

terms
Terms to graduation

...

terms
Cost analysis
Calculate the approximate cost of your degree
| | |
| --- | --- |
| Tuition | ... |
| Books | ... |
| Fees | ... |
| Transfer credits | ... |
| $5000 Scholarship | $0 |
| No cost Gen-ed | $0 |
false
certificate
How much time and money will you have to invest toward a Strayer degree?
3
C-GCDE
5000
Access no-cost gen ed courses through Sophia Learning. Then, earn even more courses, tuition-free, with the Strayer Graduation Fund.

Transfer up to 28 classes toward your bachelor's degree.
Earn one tuition-free class at the end of your program for every three you complete with Graduation Fund. Eligibility rules and restrictions apply. Connect with us for details.
More than 500 organizations – including corporations and community colleges – invest in their employees by partnering with Strayer University to offer access to discounted education programs.  If your employer is a Corporate Alliance Partner, you may qualify for programs that can help you advance in your company and your career.
Hands-on digital entrepreneurship courses
Study entrepreneurship startup strategies and operational principles used by today's successful digital businesses.
Online
BUS 523 - High Growth Digital Startup Management
There's a lot that goes into managing a high growth digital startup. This course will provide valuable information related to how to organize and grow the core financial and procedural operations of a digital business. Topics covered include an overview of people management, organizational design, sales, social media marketing, competition, funding methods, metrics, contracts/legal and when to sell a startup.
Online
BUS 543 - Digital Business Operations
Day-to-day operations at a digital company are fast-paced. This course will provide an overview of the operational, sales and marketing skills specific to a digital business. Topics covered include digital platforms, industry trends, operating a distributed content company, analytics and optimization, video, social media management, digital advertising sales and client management/reporting.
Online
BUS 553 - Technology and Product Management
You'll need talent and technology to ensure that your digital business is a success. This course will provide an overview on how to develop and take digital software, a digital site, or a product to market. Topics covered include landscape analysis, product design and description, production, project management, launch, key metrics, monetization, fostering feedback, product improvement and business growth/development.
Graduate Certificate admission requirements
Before you can pursue your graduate certificate, you'll need to enroll at Strayer. Here's what you'll need to get started for admission to the university.
Learn more about the admission process at Strayer.
Students applying to Washington, D.C., or New Jersey campuses must provide proof of proper immunization.
Transferring to Strayer from another university?
Some or all of the credits you've earned may be transferable.
International students
We welcome more than 1,200 international students from more than 110 countries.
Campus Locations
We have 50+ campuses to serve you. While most Strayer University campus locations are currently closed due to COVID-19, select campuses have reopened for limited student services. Find an open campus near you.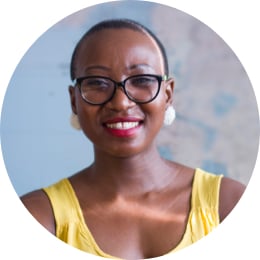 Ready to take the next step?
Your admissions officer is here to guide you through every step of the process, from completing your application to choosing your concentration.
Experience the Strayer difference
Start-to-finish support
Your admissions officer and student services coach will mentor, motivate and support you from enrollment to the day you graduate.
1:1 attention you deserve
Our professors promise you a human, personalized learning experience that keeps you connected, engaged and moving forward.